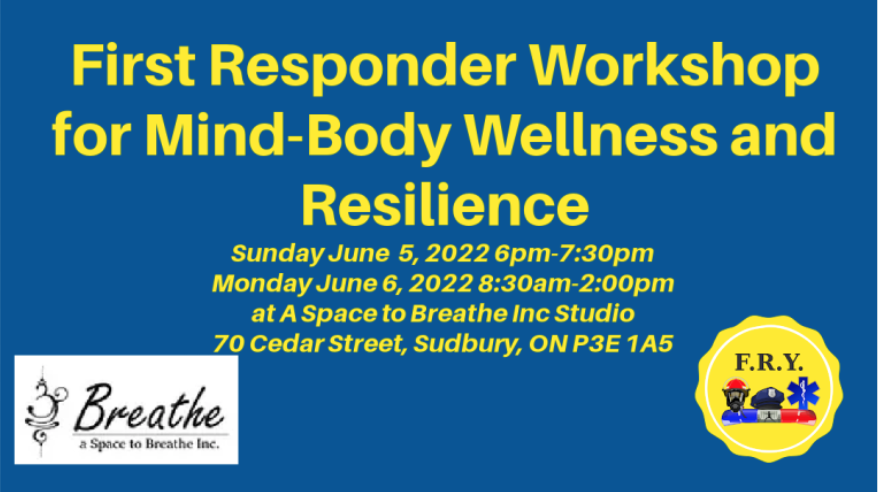 We are happy to announce the starting of FRY ROAD TRIP.
Sunday June 5 and Monday June 6, 2022, FRY Canada is coming to Sudbury at "A Space to Breathe Inc" Studio with two opportunities to engage:
– 5hr FRY The Method First Responder Workshop for Mind-Body Wellness and Resilience on June 6th 8:30AM-2PM (1/2hr break). Cost: $175+HST+Eventbrite fee
– FRY is also offering a 90-minute Pre-Workshop class in FRY The Method June 5th 6PM-7:30PM. Cost: $25+HST+Eventbrite fee.
IT IS HIGHLY RECOMMENDED THAT YOU AND YOUR TEAMS ATTEND BOTH TO EXPERIENCE THESE TECHNIQUES WHILE THEY ARE IN SUDBURY!
This is the link to reserve your spot: https://www.eventbrite.ca/e/336587741997
Would like us to come in your city? Call us at 519.770.YOGA(9632), we are happy to collaborate.