F.R.Y. is

A Corporation offering services across Canada
A Registered Federal Government Vendor
An experienced service provider with First Responder experience in the area of wellbeing

A promoter of community support for an "equilibrium practice for a better life" movement
Giving Back to Those Who Serve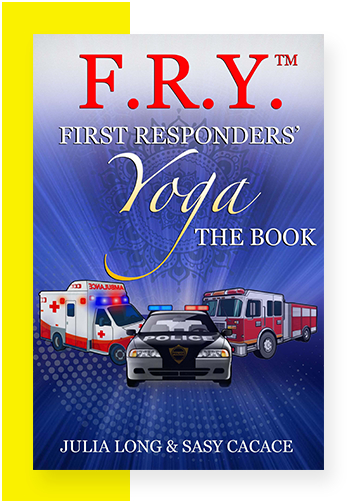 F.R.Y. is the creation of Sasy Cacace and Julia Long. The project was over a year in development and resulted in "F.R.Y. First Responders' Yoga. The Book",
available on Amazon, click this LINK.
FRY The Method, outlined in The Book, is the culmination of interviews with First Responders, literature reviews and studies related to injuries of First Responders, our fitness training and yoga education, all merged with our own personal practice and direct experience as a First Responder.
Plus, during our interviews with First Responders they
recognized that their dispatchers were also under stress and could benefit as well from the education and tools set out in FRY. For this reason, we acknowledge and service not only the First Responders (Police Officers, Firefighters, and Paramedics) but also their dispatch and management.
FRY The APP is the digital representation of "F.R.Y. First Responders' Yoga. The Book" bringing the tool box to First Responders anytime, anywhere. It was launched in November 2021 and it is now available for download on both ANDROID & APPLE devices. 
Live streamed Classes and Events and over 700 videos on Life Style, Mind-Set suggestions, Breathwork, Injury-Prevention, Stress Management, Energetic and Passive Movement (Yang & Yin), Relaxation Techniques, Positive Affirmation, Neuroplasticity, Mindfulness, Trauma-Informed Approach and Specialized Classes are available at a push of the button.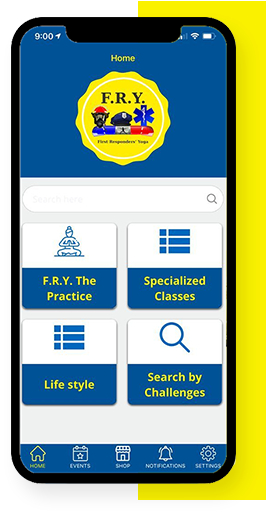 We ARE the right people to bring the tools of
FRY The Method to First Responders.
YOUR LEAD EDUCATORS & CO-FOUNDERS: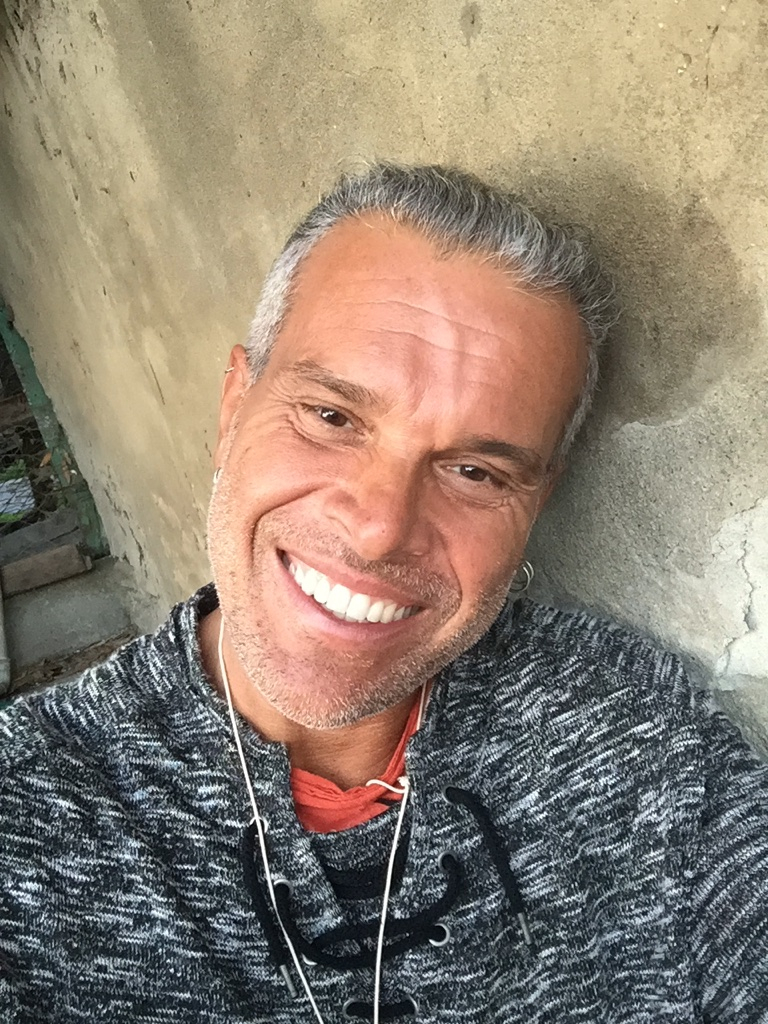 Sasy is a former Italian Police Detective and chief who has spent 20 years serving the Italian Government in the field of crime and narcotics. Knowing very well the stress and all the consequences that First Responder service can bring into the personal life of every single officer or member, Sasy was inspired to offer training for First Responders.
Drawing on his past in law enforcement and the knowledge he developed since 2005 in
the fields of meditation, stress reduction, Yoga and trauma-informed movement, Sasy realized F.R.Y. is of value to paramedics, firefighters, police officers who put their lives at risk everyday on duty, and dispatchers who support them.
He is an Experienced Registered Yoga Alliance Instructor (E RYT-500) and a Yoga
Alliance Continuing Education Provider (YACEP)
He is the author of "The Key to Happiness" and "Yin Yoga". 

Sasy has lead sessions at International Festivals, most recently at the International
Festival of Yoga, out of Dallas Texas (2020, 2021 and 2022) and Bliss Beat Festival in Alexandria Italy (2020). 
Email: Sasy@FRYCanada.com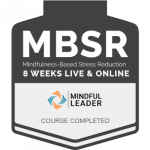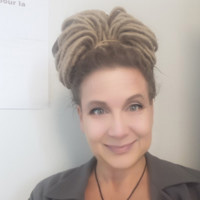 Julia (Dharma Gian Kaur) is an Advanced Sivananda Yoga Teacher, certified California College of Ayurveda (CCA) Yoga Nidra Teacher Trainer, and a Kundalini Yoga Teacher based in Ottawa, Canada. She has been teaching and providing CCA Yoga Nidra sessions in groups and privately for many years. She is currently the only Classically-based Yoga Nidra Teacher Trainer in Canada (CCA-YN). She is also a certified Canadian Fitness Professional (CanFitPro). She has over 1000 hours of yoga training, including trauma-informed movement. She has 2 sons who are First Responders which spawned the creation of F.R.Y. She has seen and heard how their duty has changed them and increased their stress levels. The demands of their jobs are impacting their physical and non-physical wellbeing.
Julia holds a Bachelor of Business Administration, a Bachelor of Laws and was a practicing lawyer. She has used her skills as a leader in the federal arena to help keep chemical substances of concern out of the Canadian environment. She is writing and publishing in various journals on topics of wellbeing.
Julia is a Registered Yoga Alliance Instructor (RYT-500) and also a Yoga Alliance Continuing Education Provider (YACEP).
Julia is a Workplace Mindfulness Facilitator Certification with Mindful Leader (Mindfulness-Based Stress Reduction – MBSR) and she offers sessions in workplaces, including Trauma-Sensitive Mindfulness Strategies.
Julia has led sessions at International Yoga Festival out of Dallas Texas in 2021 and 2022.
Julia has classed herself as a "mobile yoga provider" travelling to talk, teach and study.
Email: Julia@FRYCanada.com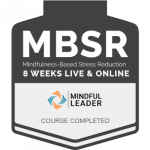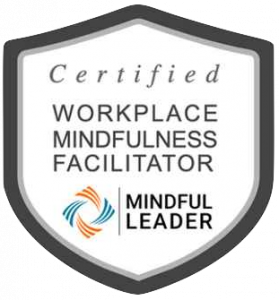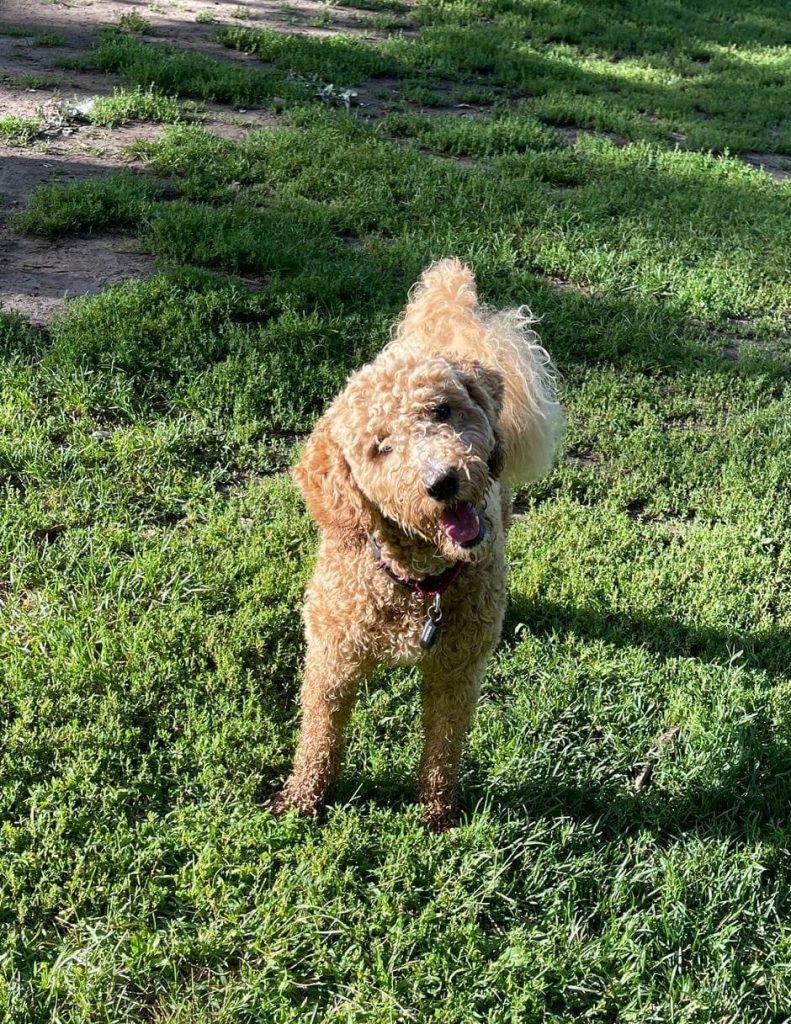 Surya
FRY Canada 's Intervention Dog-in-training

.
She brings a calmness to our in-person events, when participants are trying something new, experience anxiety, and/or PTSD.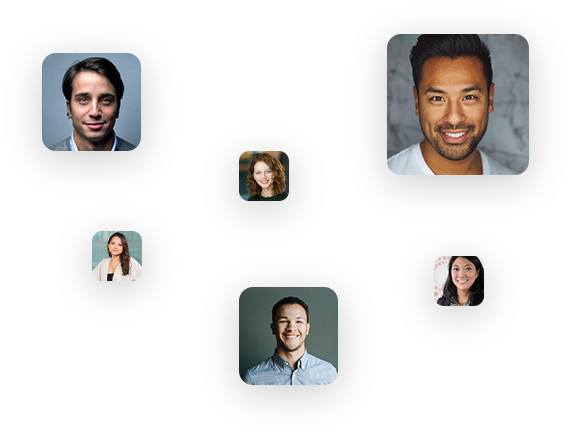 In addition to the 2 Co-Founders, Sasy Cacace and Julia Long, F.R.Y. will be training and licensing yoga instructors to deliver FRY The Method classes live, when permitted, in cities across Canada.
For now, additional FRY Instructors will be able to deliver through the FRY The APP platform.
As well, F.R.Y. will be training and hiring additional FRY Educators to deliver the 20-hour Employer-Sponsored Intensive Workshops for First Responders in their workplaces across Canada. F.R.Y. wishes to create a community to support First Responders with the FRY The Method, an "equilibrium practice for a better life" movement.
Are you a First Responder interested in becoming a yoga
teacher and leading the F.R.Y. The Method classes to
your colleagues?
Are you a yoga teacher? Interested in licensing and
teaching the F.R.Y. The Method in your city?