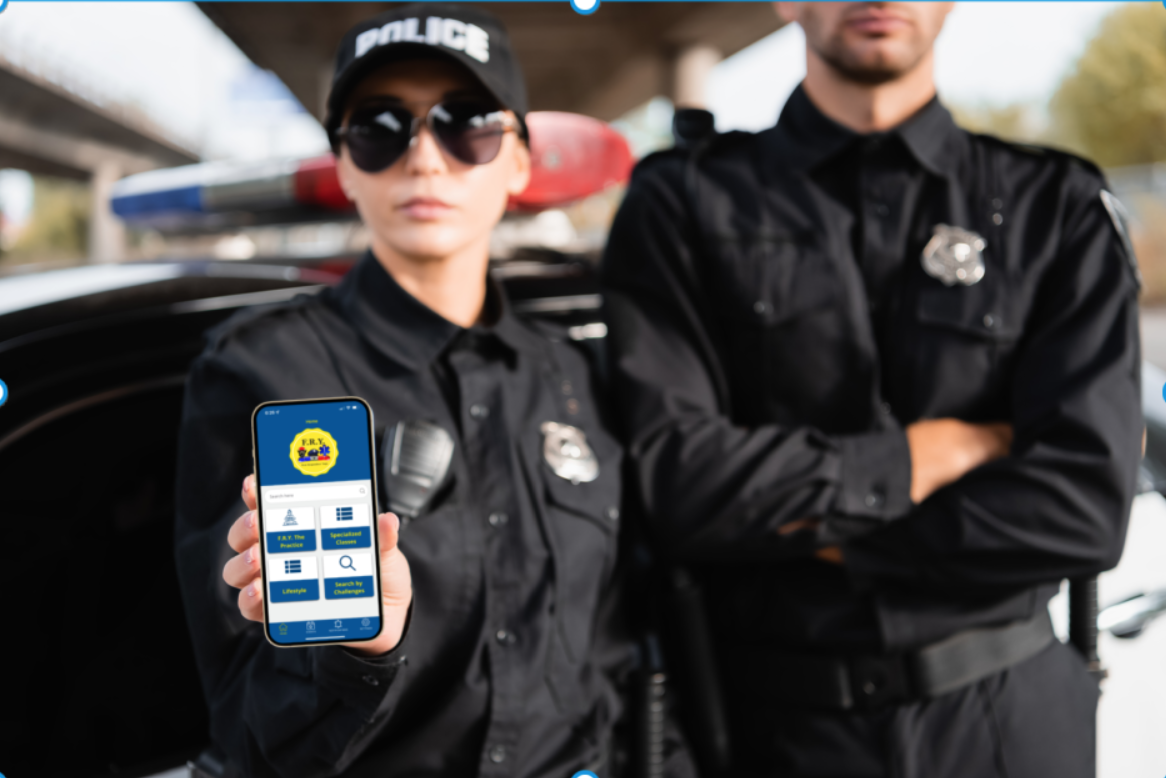 The Impact of Mindfulness Training on Police Officer' Stress and Mental Health
The impact of mindfulness training on Police Officer has been scientific monitored.
Stress and repeated traumatic exposure have similar effects in the brain as experiencing a traumatic event launching PTSD. They contribute to elevate rates of mental illness and suicide in policing and violent and aggressive police officer's behaviour that impacts the community they serve. 
Daily exposure to direct and vicarious trauma, organizational stressors and police-community tension contribute to elevate rates of post-traumatic stress, depression, alcoholism, and suicide in police officers. The fatigue and burnout and absence of effective emotion regulatory strategies in the law enforcement contribute to aggressive and discriminatory policing practices, leading to distrust and anger toward the police.
Prolonged activation of the hypothalamic-pituitary-adrenal (HPA) axis that is the precursor of the stress response, what triggers the Sympathetic Nervous System and excessive cortisol release contribute to dysregulation of the biological systems influenced by cortisol. Among other deleterious consequences, prolonged HPA axis activation lessens cortisol's ability to suppress inflammatory responses. Elevated inflammation is consequently associated with post-traumatic stress disorder, depression, cardiovascular disease, and metabolic syndrome
Mindfulness Training to Reduce Stress and Improving First Responders' Mental Health
Mindfulness training may reduce stress and aggression and improve Police Officers' mental health. This  leads also to changes in biological outcomes and lasting benefits, as the study described below has shown. 
A group of Doctors conducted a randomized controlled trial (RCT) of 114 Police Officers from three Midwestern U.S. law enforcement agencies. Doctors assessed stress-related physical and mental health symptoms, blood-based inflammatory markers, and hair and salivary cortisol. The study is available to read on the Frontiers in Psychology website. 
The 114 police officers participated to an 8-week mindfulness intervention and the same assessments were repeated post-intervention and at 3-month follow-up. In summary, an 8-week mindfulness intervention for police officers led to improvements in distress, mental health, and sleep, and a lower cortisol awakening response. These benefits persisted at 3-month follow-up, suggesting that this training may buffer against the long-term consequences of chronic stress. 
If you want to understand more about the benefits of the meditation in its wide aspect listen to our Khube Rinpoche's interview 
This is one of the reasons why F.R.Y. The Method includes the mindfulness training, as it is not the movement but the relationship with it that can be a game changer. Specific mental training and meditation are part of our program available anytime, anywhere at a push of a button on our F.R.Y. The APP. Download it on Google Play and Apple Store
Trust it, follow our directions for a better body-mind system, for that overall wellness you deserve.
F.R.Y. supports you